Best Jewish Dating Sites and Apps for Men Who Want Marriage
Are you looking for the best Jewish dating sites and apps that can effectively connect you with compatible partners?
While apps like Bumble and Tinder dominate the mainstream world of online dating, I understand that many singles desire niche apps and sites tailored to their needs. As a dating coach, I work with many Jewish males who are looking to marry a partner that shares their faith and values.
That's why I scoured the internet and took advantage of other resources to find the absolute best Jewish dating sites and apps for men who want marriage. Learn more about these apps and sites below. I'll also let you in on some expert dating tips for Jewish guys at the end of the article.
Best Jewish Dating Sites #1: JDate
Of all the Jewish dating sites and apps on this list, this is the pinnacle O.G. JDate is sort of the Match.com for Jewish singles.
It originally launched in 1997. Then, in 2011, JDate commissioned a survey which found their dating site "…is responsible for 52% of the Jewish marriages that started online."
Wow!
In other words, any Jewish singles looking for a long term relationship that leads to marriage should give JDate some serious consideration.
Signing Up
Signing up for a free account is simple and straightforward. JDate prompts you to fill out some basics, like your name, age, and height. You'll also be asked to go a little deeper about your religious practices, like how often you go to synagogue. From there, fill out your profile and online bio.
Free or Paid?
To take full advantage of the site and message other users, you'll need to sign up for a paid membership plan. However, you can sign up for free if you want to get a feel for the site before committing. Prices are as follows:
One month: $39.99

Three months: $29.33 per month

Six months: $19.99 per month
Fun Features
One feature I like is the Secret Admirer feature. This allows you to secretly show interest in someone. If they also show interest, it's a match! You'll get a notification from JDate revealing your identities and romance can (hopefully) commence. You two will be matched and get a notification from JDate about the mutual interest.
Another feature is Lookbook. If you get overwhelmed viewing throngs of profiles at a time, Lookbook allows you to view only one profile at a time and "like" or "pass" from there. Feeling overwhelmed by the throngs of singles before you? The Lookbook feature allows you to view one profile at a time and "like" or "pass" on them.
#2: JSwipe
JSwipe is a free (yes, FREE!) Jewish dating app. It's extremely easy to use. The layout and ease of use reminded me of Tinder but it's clear that this is geared toward marriage-minded singles.
Once you link the app to your Facebook account, the app will ask you questions like "What do you identify with?" and offer answers including "Orthodox," "Just Jewish," "Willing to Convert" and more. Then, you'll be prompted to answer whether or not you keep kosher and you're off to the races!
You can then complete your bio (here's an article for some examples of Bumble bios for men that you can get some ideas for your profile) and have the option of linking your profile to your Instagram account. I highly recommend this. Women like to gather as much information as possible about an online match before agreeing to go out with them for safety reasons. Furthermore, an Instagram account allows her to learn more about you and connect with you based on shared interests.
Known as the Jewish Tinder
JSwipe is actually owned by JDate and known as the Jewish Tinder. However, as I said, it doesn't carry the same hookup stigma. The main thing it has in common with Tinder is that it allows you to swipe right or left on matches. Also, it's free and easy to use.
Great for Millenials
As far as Jewish dating sites go, this one is great for Jewish singles who also happen to be millennials. A reported 90% of users are in their 20s and a growing demographic is in their mid-thirties.
#3: JWed
Are you ready to like it and put a ring on it? With "Wed" in the title, it's no surprise that this falls under the category of great Jewish dating sites for men who want marriage.
In fact, thousands of couples who met on JWed are now married
The site launched in 2001 and has a strick "no hookups" policy.
Screening Process
The screening process ensures only Jewish singles who are looking for marriage can join. This also weeds out fake profiles and spammers.
Instead of sending people "winks" or "flirts," JWed uses prewritten "icebreaker messages" to get a meaningful conversation starting.
Pricing
Although JWed is free, you can purchase add-ons like Super Swipes for $9.99 and a First Class subscription for $17.99.
With free apps that allow you to match and message easily, I never recommend purchasing add-ons. If you bring your A-game when it comes to crafting a great bio and writing compelling messages, you should be able to yield a lot of dates.
#4: JPeopleMeet
JPeopleMeet has a simple and straightforward layout and is easy to use. Jewish singles can browse as many profiles as they like with a free membership but can't communicate with other singles.
One downside is that you can't curate matches using an advanced search function as opposed to some comparable Jewish dating sites. You can only search for other singles based on:
Distance

Activity

Membership type

Whether or not someone is currently online
Another downside is that you can only post one photo, so make it a GOOD one.
Fun Features
The ECHO feature lets you know when there's mutual interest between you and another member. The Instant Match allows you to like people instantly based only on their photo.
I like the efficiency in the Instant Match feature but this doesn't allow users to be wooed by a fun and witty bio. Again, make sure you have an awesome photo.
Pricing
Membership plans are available for the following prices:
One month: $13.99

Four months: $26.97 per month

One year: $38.94
Best Jewish Dating Site and Apps #5: JSingles
JSingles boasts an appealing layout and is extremely easy to use. To sign up, simply enter age, gender, what you're seeking (man or woman) and location. Email, instant chat, and advanced search options are available.
Free Option
With similar Jewish dating sites and apps that really push a paid membership program, the "free option" is normally pretty useless. The most you'll get out of free options is browsing other profiles and getting a general feel for the site.
But the free option at JSingles allows you to chat with other singles as long as they message you first. There's also a three-day free trial available for a scant $2.95. This allows you to take full advantage of the site to see if a paid membership would truly be worth it.
(Psst…did you know there's a secret to getting a three-day eHarmony trial for free? Check out my article, How to Get an eHarmony Free Trial to learn more!)
Other membership plans are priced at $29.95 for one month and $39.95 for three months.
#6: JewishCafe
A crisp, cozy layout works wonderfully for a site with "Cafe" in the title.
Free Three-Week Trial
Outside of the warm brown aesthetic, I love that JewishCafe offers a three-week week trial where you can post a profile and communicate with other singles. Nice!
Fun Features
The site offers questions like "what does being Jewish mean in your life?" and criteria based on faith to match you with someone who shares your values. It also posts sponsored offline events for members to meet up and connect in real life.
Drawbacks
One caveat is that JewishCafe is a bit more difficult to navigate than other Jewish dating sites. The layout is lovely but the menu is a bit convoluted.
Pricing
Membership plans are available for the following prices:
One month: $32.95

Three months: $44.95

Six months: $69.95

One year: $99.95
#7: SuperTova
The first thing that struck me about SuperTova is how retro of a feel the site is. I kind of felt like I was being taken back to my MySpace days where I was picking my Top 8 and Tom kept shooting me an over-the-shoulder grin.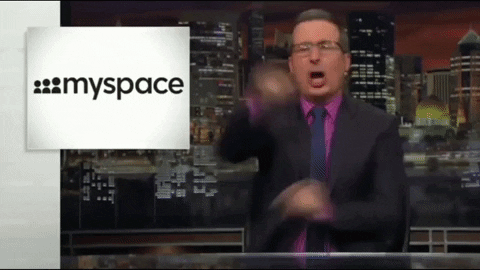 This site is completely free. All you need to do is fill out a form that includes first and last name, username, email, password gender and what you're seeking.
Then you can fill out a profile, which includes sections on which country you are searching in, your appearance, bio, lifestyle, religious practices and also a bevy of interests to choose from.
The user database seems a bit sparse compared to other Jewish dating sites and Jewish dating apps. But at absolutely no cost, even if this doesn't become your favorite site for Jewish singles, you've really got nothing to lose.
#8: Forj
This fun and free app has a lovely blue layout. It's extremely easy to use but extremely in-depth when it comes to setting up your profile.
A Siri-enabled prompt asks a series of questions to personalize a profile for you. The prompt asks questions like:
"Are you excited to be on another app?"

"How has your dating experience been so far?"

"Are you ready to find a real relationship with someone who is highly compatible for you?"
After you and the prompt are done getting to know each other so to speak, a series of prompts require you to select from a variety of answer on what you'd consider an ideal partner. You can select attributes based on career, communication, religious orientation, sense of humor and more.
After a few rounds of personalized questions on what you're looking for in a mate and what an ideal mate should know about you, you're ready to browse potential matches. The really fun thing about this app is that a perfectly personalized bio is created based on your answers.
Best Jewish Dating Sites and Apps #9: JCrush
JCrush is an app geared more toward marriage-minded Jewish singles. However, it has a bit of a latent hookup vibe, where those looking to simply get casual are more than welcome.
Getting started is easy. Simply download the app and you'll be prompted to choose from a menu of answers based on the question, "How would you describe yourself?" Answers include "Jewish," "Conservative," "Spiritual," and more. From there, fill out your bio, add pictures, location and connect your Instagram if you like.
VIP Plan
Although the app is free and you can browse and chat, VIP plans are available for the following prices:
One month: $14.99

Three months: $29.99 or $9.99 per month

Six months: $39.99 or $6.66 per month
This plan allows you to have your profile featured first, avoid ads, go back and see your list of No's (or "oy veys") and choose unlimited likes or "crushes."
As I've said before, I don't encourage paying for these types of features on a free app because if you follow my expert strategies, you shouldn't have a problem getting some great dates out of these apps.
And with that in mind, let's take a look at some ways you can optimize your success on Jewish dating sites and apps, shall we?
Online Dating Tip #1: Make Sure Your Photos Stand Out
No matter what site or app you're using, you need to bring your A-game when it comes to photos. Although you shouldn't rely solely on photos, they're a big deciding factor for women on whether or not to match/message you.
Choose high-quality, current pictures. Make your first photos a close-cropped, attractive headshot. Smile in your photos and make good eye contact with the camera. Don't post shirtless pics, angry pictures of anything that makes you look sleazy.
Also, post shots of you doing something you're passionate about (like fishing or art), pictures of you with friends and other things that let ladies know you're a fun time.
For in-depth tips, check out Top 5 Online Dating Photo Tips for Men Who Want More Matches.
Tip #2: Craft a Compelling Bio
Make sure that you craft a concise, compelling bio that represents you in a positive light. Don't write a novel that encapsulates every turning point and life lesson you've encountered in your personal trajectory thus far — remember that the internet and apps encourage short attention spans and she's not going to want to read through all that.
A successful bio includes the following:
Your passions and nerdy interests

What makes you unique

A few emojis peppered throughout if appropriate

Positivity

Humor
Tip #3: Fill Out Your Entire Profile
Don't leave anything blank on your profile. Women want to gather as much information as possible. If you leave anything blank it can sometimes come across like you have something to hide.
Tip #4: Find and Mention Shared Interests
When you connect with a woman online, it's important to find shared interests you can discuss. This is the first step in building trust and rapport.
Once you've established shared interests and exchanged a few lines of banter don't wait to set up a date. And if you want the highest chance of success, make the date idea a compelling one that has a clear TDL.
What is a TDL?
A TDL is an acronym that stands for "time, date, and location" and it is the call-to-action that will compel a girl to agree to go out with you. Here's an example of a good use of TDL:
"I think that's really awesome you're interested in Vegan cooking. There's a great preview class held at Cozymeal each Saturday. How would you like to meet me there around 11 am this week?"
The above is an awesome example because — not only does it cater to her interests and offer her a new experience — it lets her know the exact time, date and location of the event. This way, she won't have to worry about going back and forth with you over text, trying to lock down a specific plan or figure out a time to meet that works for both of you.
Tip #5: Don't Rely Solely on One Dating Site or App
Finally, don't dedicate all your efforts to one single dating site or app. You want to make sure you download at least a few of these Jewish dating apps and sites and consider signing up for a paid version to increase your chances of success. Moreover, focus on practicing your dating approach outside of apps and websites.
Meet women in the real world by going to events, getting set up by friends and joining Meetup.com groups.
When you put yourself out there in a variety of ways, you'll end up dating women concurrently. This strategy is known as MegaDating.
What is MegaDating?
MegaDating is a dating strategy that involves dating several different people at the same time in order to diffuse energy by keeping your calendar full.
Now, if you're a marriage-minded person, you may be wondering if MegaDating is counterintuitive. Doesn't dating more than one person at once make you a player?
The thing is, MegaDating has nothing to do with going behind someone's back or sleeping around. In fact, you don't have to bring sex into the equation at all until you've found "the one." MegaDating is simply about decreasing anxiety and increasing confidence by opening yourself to different experiences with a bunch of interesting people.
Moreover, because MegaDating shows you that there truly is a lot of fish in the sea, you avoid chasing after women who will friendzone you or settling for the mediocre.
During my 100-date experiment, I used MegaDating as my main dating strategy. It helped me find a long-term, compatible partner and it can do the same for you. Ready to learn more?
Find Your Person: Book a Skype Session with Me Today!
For years, I've helped men across the globe find lasting love. I'd like to do the same for you.
Whether you need help crafting a perfect online dating profile, want to crush your dating approach when you're out and about, want someone by your side while you figure out one of the most important aspects of life (choosing a partner), or have questions about a current relationship, I've got you covered.
Head over to my calendar and book a 1-on-1 Skype session with me today. During our session, we will discuss your dating roadblocks and create a personalized action plan to help you crush your goals. We'll also determine if my 3 month coaching program could be a fit for you. Hiring a dating coach and working with them over a 3 month period is a surefire way of jumpstarting your dating life.
Talk to you soon!