Want the 10 best Tinder pick-up lines for guys looking for more than just a hookup? How sophisticated of you. When it comes to the best Tinder pick up lines for guys, steer clear of sleaze if you want more than a hookup. Although Tinder has garnered a reputation as more of a hookup and casual dating app, you can still find success by swiping right. I know several couples who met on Tinder and later got married, so it works if you want it to.
I want you to find success, which is why I took it upon myself to do a little investigative research. I created my own Tinder profile and swiped like crazy, weeding through all the weird, boring and generally confusing responses to bring you the best tinder pick up lines for guys who want more than just a hookup.
Take a look below for inspiration on what to say to a woman on Tinder. But first, let's delve a bit deeper into how to use Tinder to your advantage and avoid foraying into a sleazy territory.
Get More Matches on Tinder
In order to deliver the best Tinder pick up lines, you first have to rack up some matches. Messaging doesn't commence until two people swipe right on Tinder. So how do you get high-quality, attractive singles to swipe right?
Use Amazing Photos
Photos aren't everything but they definitely matter when it comes to getting more right swipes on your Tinder profile. Make sure that yours are the best of the best. Don't post blurry or dated photos. For best results, follow this formula:
First photo: Headshot
Make your first photo that one you may have used a professional photographer for- and that is just of you. This should be a close-cropped headshot where you are smiling (obviously) engaged with the camera.
Second photo: Full Body Shot
Show off what your mama gave you! Women want to see the full picture of who you are before going out with you so that they're not in for any surprises. Wear the type of outfit I suggested above and post a full body shot where you have open body language, shoulders back, are standing up straight and smiling. Treat the camera like you would a girl you are meeting for the first time. Smile and engage using your eyes with confidence.
Third photo: A Social Shot
Now that she knows exactly what you look like without having to pick you out of a group, you can include a social shot with friends and/or family. It's important to include a shot like this, because it shows that you know how to have a good time and also paints you in a likable light.
Fourth photo: A Hobby Shot
Being active and engaging in extracurricular activities shows off your personality and it can help you to better attract women with shared interests. Whether it's fishing, surfing or cooking, post a good picture of yourself engaged in that activity.
One thing that doesn't count as a "hobby" is doing keg stands until you black out.
Fifth photo: A Shot With You and a Cute Animal
Fact: Cute animals make everything better and when you are next to an adorable animal, your cuteness automatically increases. That's just science.
Complete Your Profile
Don't make the mistake of relying solely on your photos to get matches. Women think it's sketchy when a profile is blank so make sure that you fill it out completely and make yourself shine. 1
Join mFor everything you need to know to craft an amazing bio, check out my article, The 25 Best Tinder Bios for Guys & Some Basic Tinder Tips to Help You Score More Dates. I also wrote a similar article on the Best Tinder Taglines for Guys.
With that said, let's get into the best Tinder pick up lines for guys who aren't just looking to hookup.
Best Tinder Pick Up Lines #1: A Blast From the…Future?
I love how funny and creative this Tinder pick up line is. And by saying "we've been married for 20 years," this guy hints that he is looking for something long-term while also keeping things light and playful.
Best Tinder Pick Up Lines for Guys #2: Pancakes
It's important to ask open-ended questions when you initiate conversation on dating apps like Tinder. Open-ended questions are those that require more than a "yes" or "no" answer. When you ask an open-ended question, it encourages the conversation to move forward, which can make it easier to connect and ask a girl out.
This guy asked me about my favorite topping on pancakes, which isn't a question people normally get asked. That automatically makes him stand out. He was sure to follow-up with another winning line when I responded, "Lots of butter. What's your favorite topping on pancakes?"
He wrote, "More pancakes!"
Brilliant.
Best Tinder Pick Up Lines #3: Compare Her to a Celebrity
I'm borrowing this from my friend, Tracy, who uses online dating apps. She sent over this screenshot after feeling elated over being compared to Amy Adams.
If a girl you match with reminds you of a celebrity, be sure to mention it. Women love compliments.
Correction: EVERYONE loves compliments. And being compared to a famous person is quite flattering.
Make sure that it's a respectable celebrity who hasn't recently been arrested for their fourth DUI and has more going for them than their looks. Amy Adams is gorgeous but she's also an extremely talented actress who has won tons of awards while also keeping her nose clean.
In other words, saying something like "You remind me of Natalie Portman. Has anyone ever told you that?" should go over well.
Saying, "You look like Lindsay Lohan circa when everything went to hell" isn't going to help you in the dating world.
Rooting for you, Lindsay…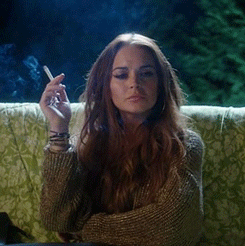 Best Tinder Pick Up Lines for Men #4: Hone in on Shared Interests
I mentioned in my Tinder profile that I enjoy stand-up comedy. This guy honed in on that interest by asking me a specific question — the best stand-up I've seen this past year. I like that he got specific with the question by asking me about a certain timeframe as opposed to simply asking me who my favorite stand-up comedian is.
Also, he was sure to mention his favorites. Asking questions to learn more about someone while also including some interests of your own is a great way to develop an initial connection. In this scenario, it would be easy to bond over our favorite comedians and also introduce each other to some hidden gems.
Best Tinder Pick Up Lines #5: Femme Bots
So, this one can be a little risky. However, because dating is about taking chances, I've included it as one of my best Tinder pick up lines for guys. Certain apps like Tinder get spammed by fake profiles or Tinder bots. These bots attempt to sell you something or take your personal information during messaging.
And in order to lure naive singles to match with them, the people behind these bots ensure that the profile for the fake Tinder member includes photos of someone gorgeous. The same rules apply to those who try to catfish people.
Basically, the guy in this screenshot told me that I was gorgeous — but he did so in a way that was more creative than simply saying, "Hey gorgeous" or "You're really pretty." Remember, the last thing you want to come off as in a Tinder profile (other than sleazy) is generic.
Best Tinder Pick Up Lines for Guys #6: What Would You Cook?
This is a great open-ended question. Furthermore, if you ask this, you can use the girl's answer to determine what might be a good spot for the two of you to eat when you go out.
Best Tinder Pick Up Lines #7: Hold the Cheese
This is another prime example of a guy who is delivering a compliment in a creative way. Love it!
Best Tinder Pick Up Lines #8: Pizza Makes Everything Better
Pretty much everyone likes pizza. Moreover, pizza is one of those things that can weave its way into almost any event, even if it doesn't totally make sense. It's kind of like bacon. Even if there isn't an explicit reason for it to be there, you're happy it made an appearance.
Anyway, this guy noted that I waxed poetic about my love for deep dish pizza on my profile and used that to see if I had found the best pizza yet. If we had continued talking, he would have been smart to take note of my favorite pizza places and offer a comparable location I hadn't been to yet. He could then use this information to craft a compelling date.
A date is compelling when it involves shared interests and offers the single being asked out a new experience. This guy could have mentioned a really eclectic pizza joint that served my favorite type of pizza and asked me on a date that included a clear TDL (more on that in a bit).
Best Tinder Pick Up Lines #9: Netflix and Insomnia Cookies
This is similar to the guy who served as a great example of reversing expectations. And it's a really funny Tinder pick up line.
We all know that, as far as modern vernacular go, deciding to Netflix and chill doesn't actually mean watching Netflix and relaxing — it means hooking up while Ozark or something less interesting (preferably something less interesting because why waste an episode of Ozark on a booty call?) is playing in the background.
This guy flipped the script by mentioning Insomnia Cookies, which is a legit delicious bakery that makes amazing cookies. I can tell he's joking in this first message and also that he's not merely seeking a hookup because he's basically poking fun at the whole "Netflix and chill" concept.
Best Tinder Pick Up Lines #10: Reverse Her Expectations
As mentioned, Tinder is one app that's teeming with guys simply looking for a hookup. And, yes, women match with men who are sleazy from the outset.
I have a friend who is a redhead (the same one from above who got compared to Amy Adams!) and swears that being a "ginger" somehow emits a signal to creepers that she's ready to get weird any time, any place (she's not).
While using dating apps (side-note: click here for a huge list of free dating sites and apps to choose from), she weeds through several creepy Tinder pick up lines that include things like:
"Does the carpet match the drapes?"

"Sex tonight?"

"So I guess you like getting crazy…"

"Sex?"

"SEX??"

"Wanna hook up?"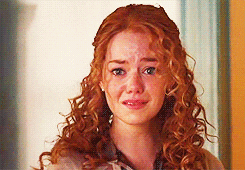 Upend stereotypes about all guys being sleazy on Tinder by using the type of pick up line shown in the screenshot above. He aptly used innuendo in a way that was funny without being creepy.
Speaking of Reversing Expectations
You can utilize the technique of reversing expectations on dates as well. For example, on the first date, reverse a woman's expectations by turning down sex.
I always advise my male clients wait until at least the third date to get intimate in order to properly pace the relationship and optimize success (more on that in a bit). Moreover, there are several reasons to turn down first date sex, including:
Turning down first date sex allows you to build a deeper connection before jumping into bed

It prevents things from getting confusing and messy

First date sex isn't as romantic as sex after getting to know someone better

Reversing her expectations will make her want you more
You can strategically turn down sex and consequently become more desirable to her in a number of ways. For example, if you walk her to her door and she says something like, "Before we go inside…" reverse her expectations by saying something like, "Who said I was going inside?"
Another example is if a woman asks you if you want to come up to her apartment after a first date. If that's the case, say something like, "I'd like to, but I only sleep with women on a first date when I don't plan to see them again — and I plan on seeing you again."
This flips the script and makes you appear more valuable to her.
After the Pick Up Line
Once you get her attention with a killer pick up line, it's time to set up a first date. Allow for only a few lines of witty banter before you set something up. Otherwise, the conversation is likely to devolve into nothing.
Hone in on her interests and craft a compelling date based on that. Make sure the date includes a clear TDL.
What is a TDL?
A TDL is an acronym that stands for time, date and location. It's what we here at EmLovz use to refer to a date's call to action.
Women don't want a man who messages back and forth, only to never actually ask them out. Women want a man who is decisive enough to make a plan for the first date, so make sure you have a specific day, time, and place selected before you ask her out.
Make sure your that your date also offers her something compelling that relates to her interests, so that she is more likely to reply. For example, if she is an animal lover and has a dog or mentions wanting a dog, you can say something like this:
"So, I know you're a big fan of the pups. There's a Yappy Hour going on at [insert appropriate bar/restaurant here] this Saturday around 4 pm. How would you like to go there with me, date-style?"
Use My Failproof Dating Blueprint
After you grab a woman's attention by using the best Tinder pick up lines, it's time to go out on dates to see if there's a real connection. The first three dates are crucial when it comes to deciding whether or not you and a woman have long-term potential.
I advise all of my clients to follow this blueprint in order to increase their chances of success:
First Date: Keep it under an hour and make it something that costs no more than $15. Pick a time during the day (Saturday is the best day) between 11 am and 2 pm. This time of day applies to the second date as well. The purpose of this date is to build trust and rapport.
Second Date: This date should be something active and The purpose of this date is to escalate sexual tension.
Third Date: This is the date where you can go all out with a nice dinner. This is the date where you can assess whether or not the two of you are compatible as far as morals and values ago. Physical intimacy often occurs on this date.
Don't Rely Solely on Tinder
Tinder is one of many tools you can add to your arsenal when it comes to dating. I advise my clients to download a few different dating apps in order to optimize success. Furthermore, there are several different ways to meet women in real life, including:
Extracurricular activities — Meetup.com offers a variety of different groups and events to help you connect with like-minded individuals

Try a co-ed sports team

If you're in school, find a study group

Get friends to set you up

Frequent coffee shops and take note of other attractive regulars who come in

Use these techniques to meet a woman at the grocery store
Another popular article of mine on Where to Meet Women Outside of Bars
When you use every tool in the dating landscape to your advantage, you're able to practice your approach, gain confidence and find success through a strategy known as MegaDating.
What is MegaDating?
One of the best strategies you can use to find success in all aspects of the dating world is MegaDating. MegaDating is a dating strategy that involves dating several women at the same time in order to reach your dating goals.
When you MegaDate, you use a variety of means to meet women. You practice your approach over and over again so that you become very good at it. Once you become really good at your approach, you will end up going out with a few different women per week, which will lessen the sting of rejection, prevent you from chasing women, and increase your overall confidence.
I used MegaDating as my top strategy during my 100-date experiment. It helped me find a long-term, compatible partner and it can do the same for you!
Best Tinder Pick Up Lines for Guys and Beyond
Want more help delivering the best pick up lines on Tinder as well as other dating apps? Need general dating advice? Or, do you have a specific issue in your love life you can't seem to overcome?
Regardless of your situation, I'm here to help. I've spent years helping men all over the world overcome their dating roadblocks and crush their goals.
If you're ready to find success (and the partner of your dreams), head over to my calendar and book a 1-on-1 Skype session with me today. During our session, we'll discuss your dating history, diagnose your dating roadblocks, create an action plan, and see if my 3 month coaching program could be a fit for you!
Images: Giphy (2)