When it comes to online dating, do you find yourself spending more time messaging than going out on actual dates? Are you sick of mindlessly swiping to no avail? Enter the Tonight dating app. The Tonight dating app takes messaging out of the equation by setting up a date for you. It's basically like having a matchmaker in your pocket at all times (or purse, depending on where you keep your smartphone).
So should you download Tonight…today? After downloading the app myself, I'd recommend it.
Downloading the App
First things first. In order to start using the Tonight dating app, you need to go to the app store on your smartphone. The app costs $2.99 (you can purchase here). Simply click to download and voila! It's time to get started.
The Layout
I have to say that I was immediately impressed by the layout of the app. A deep purple hue adds a nice touch (and an air of evening amour) to all areas of the app. All images were clear and crisp. Moreover, each facet of the app was extremely easy to navigate.
Certain dating apps contain multiple features that take some getting used to. I consider myself relatively app savvy. However, I'm definitely familiar with the frustration that comes from using apps that are less than user-friendly.
The Tonight dating app is extremely user-friendly. Just as it aims to waste no time in getting you a date, the app seems to be focused on not wasting your time. You won't get lost navigating your way through a bunch of confusing features. And because you pay for the app upfront, you don't need to worry about getting bombarded by ads.
Creating Your Profile
Honestly, one of my favorite things about this app is the way it creates a perfectly tailored profile. It does this by prompting you to answer a series of questions.
First, the Tonight dating app gets into the basics by asking you to list your job, where you went to school, etc. It also asks for things like height and location. You can also select the type of relationship you're looking for —long-term, casual dating, new friends or all of the above. Then it's time for the fun part!
The app prompts you to fill out your dream job, what type of animal you would choose to be (and, no, homo sapien doesn't count), and different ways you would describe yourself.
Options, Options, Options
I'm a writer, which is technically what I considered to be a dream job since I learned how to write and self-published a series of children's books at the age of five. Many of them involved amateur drawings of ducks. All copy was created using a surplus of Crayola® markers and pages were bound using my parents' stapler.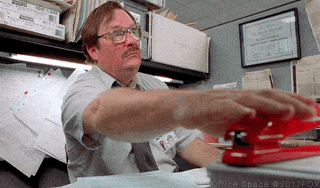 (Note: It may come as a shock to you that Random House never came calling when it to help me publish these masterpieces. And, yes, I'm being sarcastic right now. My plot development and grammar was WRETCHED back in those days.)
However, I decided to make myself a triple threat when it came to filling out my "dream job." I listed my dream profession as Famous Actress/Writer/Grammy Winner for Best New Artist. Someone told me last week that I did a really good job during my rendition of "Sweet Child O' Mine" during a karaoke night in Burbank. What I'm saying is, it could happen. (It probably won't.)
Anyhow, the Tonight dating app does a great job of allowing you to select pretty much anything under the sun when it comes to personality traits. Are you a confident, introverted and creative bacon lover who owns multiple cats and also likes to wake up early in the morning? The Tonight dating app has you covered.
Your Blurb
Do you have trouble coming up with what exactly to write in your online dating bio? Even as a writer, I sometimes stress about this. I think I've actually written a bio that said, "I'll fill this out later." Do you know how weird it looks to have a bio that says that when you've also listed "Writer" as your profession?
Well, with the Tonight dating app, you don't have to worry about writer's block. It offers you a few categories to help you with your blurb. These categories include:
I love…

When I'm not working, I'm…

Ask me about the time I…
And to be fair, the answers they use as an example are pretty cool if you're still stumped. I mean who doesn't love weekend brunches with friends and hanging out with a dog named George?
Speaking of Brunch…
FACT: Brunches and animals make everything better. Fellas, if you post a pic of yourself with a cute animal and also mention brunch, you automatically increase your chances of a girl liking your profile.
Once you're finished entering your blurb, a perfectly personalized profile is generated. From there, you can select some of your best photos to complete the process. Then, it's time to start looking for matches!
No Swiping or Messaging
To show interest in a potential match, simply click a purple heart next to the person's profile. When you match with someone, it shows up in the "Matches" section of the app. However, you won't be able to message the person. Remember, the Tonight dating app cuts out the conversation so you can get straight to meeting the person.
Cuteness Factor
I'd be remiss if I didn't note how two cute cartoon characters make an appearance on different parts of the app. If you don't have any matches at a given time or miss the cutoff to get a date, you'll see one or two purple or pink monsters. Or are they animals? Gremlins?
I'm not totally sure what to call these creatures, but the point is they made me smile when I had yet to match with anyone. And if you can insert some cuteness into a dating app, that's always a good thing.
Going on a Date Tonight
Each day, Tonight allows you to select that you're available for a date and the distance you're willing to travel for the date. You have until 6 pm each day to note you're availability. From there, the app connects you with someone who has shown mutual interest and sets up a time and place to meet that is convenient for both of you. It's that easy!
Caveats
I really don't have many issues with this app. However, one caveat is that any date you go on is guaranteed to be an evening date. For those who enjoy day dates, like going to a coffee shop, you're pretty much out of luck. Furthermore, if you're an avid reader here at EmLovz, you already know that first dates should always take place during the daytime.
Moreover, if you match with someone who lives a considerable distance from you, suddenly things aren't as convenient.
And if you select a narrow distance, you might never end up meeting the person because you haven't had a conversation to discuss location.
Finally, although I love the concept, it's important that people using the app don't lean on it as a way to get out of planning things. If you meet someone and really hit it off, Tonight won't be there to set up your subsequent dates for you.
Don't Slack on Planning
Therefore, it's important that you have some strategies under your belt for the second and third date, i.e.:
If there's chemistry, don't simply suggest "hanging out again" when the date comes to a close

Based on mutual interests, come up with a date that is compelling and has a specific time, date and location
Another thing that may be a bit daunting is that you're going out on a date with someone that you haven't had a real conversation with. You haven't had a chance to build rapport with the person via a messaging system. Thus, it's hard to know whether or not you'll have chemistry with them once you go on the date.
Then again, dating is all about taking a leap of faith, so even if there isn't chemistry, at least you get to find out up close and personal. With other dating apps, you may end up having an awesome conversation with someone only to find out that there's nothing there once you meet in person.
Basically, there's pros and cons to everything.
Dating on a Whim
If the Tonight dating app intrigues you, there's a similar dating app created by Tonight's founder. Whim preceded Tonight and has a very similar concept. Whim allows you to select dates in advance that you'd be available for a date. If you're someone who wants to cut out messaging but doesn't want something quite as spontaneous as a same-day date, Whim could be for you.
Or rather, download both and keep your calendar full with a ton of first dates! You never know who you may connect with.
Great for Freelancers and New-in-Towns
I don't plan on deleting my other dating apps (or not putting myself out there in the real world) in favor of the Tonight dating app. But then, if you want the highest chance of success, I don't think you should rely solely on one method.
I, myself, just moved to Los Angeles from the East Coast. As a freelance writer, my work entails typing from my living room or coffee shop. Basically, the closest thing I have to colleagues is a barista and my cat.
For someone like me who is brand new in town and works solitarily, Tonight is great for getting out and meeting new people.
A Little Spontaneity Can Go a Long Way
But really, anyone can benefit. I think that a reason people get "ghosted" on dating apps is out of fear. It can be nerve-wracking to make plans with someone even after you've exchanged some messages. The Tonight dating app celebrates spontaneity. This can help a lot of people overcome fears when it comes to going on a blind date or meeting new people in general.
And I love that the app picks a time and place for you. Rather than choose a place you're familiar with, you may end up in a brand new venue around the corner that you weren't aware of.
Unlike certain other dating apps, the Tonight dating app isn't free. But, honestly, $2.99 is a price that pretty much anyone can swing. It's significantly less than you would pay for many paid dating websites and you could easily swap out one day of morning Starbucks to download this app and break even.
Final Verdict
Overall, I think this is a great concept and a terrific app. The Tonight dating app is a great tool when it comes to cutting to the chase and going out on a real date. Moreover, the layout is fantastic, creating a profile is tons of fun and it's extremely easy to use.
So should you download the Tonight dating app? I'd say yes. What have you got to lose? Putting yourself out there and trying new things is important in dating and life in general, in my opinion. Stop messaging and start meeting people with this fun app.
And if you'll excuse me, the sun is starting to set and I have to get ready for a date…Tonight.
(See what I did there?)