New Hinge 'Most Compatible' Feature Helps You Find Your Best Match
Are you tired of mindlessly swiping on dating apps, only to be left with no matches or — even worse — find yourself constantly ending up on dates with people who you are completely incompatible with? The dating app Hinge has long set out to market itself as more of a "relationship app" than "dating" or "hookup" app and it recently released a new "Most Compatible" feature to help you find the best potential partners for you.
Hinge CEO Justin McLeod and his team secured an award-winning algorithm to make their Most Compatible feature effective. Known as the Gale-Shapley algorithm — a method that has been used in the past to pair medical students to residencies, as well as the Stable Marriage Problem — the Hinge "Most Compatible" feature uses your history of likes and preferences to deliver your ultimate match. Basically, the more you use the Hinge app and show a pattern of preferences, the more the algorithm will work in your favor.
Along with being able to "like" different profiles and potentially match on your own, Most Compatible will deliver a daily match recommendation based on your tastes, with the purpose of getting you off the app as much as possible in order to meet your Hinge matches in the real world — something that can seem like a frustrating feat for many online dating users.
Hinge Most Compatible Feature: The Good
There's not too much to complain about when it comes to Hinge's new algorithm. And something I really like about Hinge — an app that experienced quite the facelift in 2016 — is that it provides you with a lot of options when it comes to connecting with someone.
Unlike apps like Tinder, where you simply swipe left or right on a profile that tickles your fancy, Hinge offers a lot of different options. You can like someone's photo and add a comment (for tips on commenting check out Emyli's article on How to Comment on Hinge), or you can pick something more specific, like a listed pet peeve or go-to karaoke song to help you match and start a conversation based on shared interests.
And Hinge has kept with its original platform on meeting friends through friends, as many of your matches are curated based on the people you know on Facebook. Hinge also has taken to other trends in dating apps that include allowing you to post videos and connect your Instagram account to your profile in order to give potential matches a more to connect with you on and vice versa.
Full disclaimer: I have not used the Hinge app for years, but re-downloaded it for the sake of this article and as a semi-newly single woman.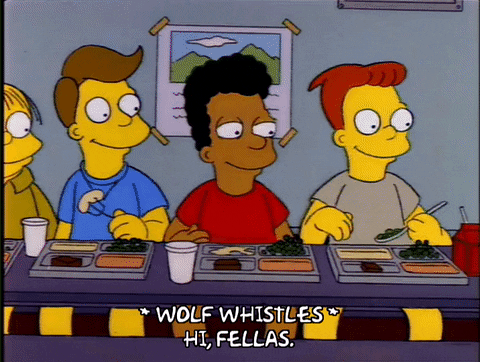 Holy Moses, they layout has definitely changed for the better, so if you haven't used the app in quite some time and are trying to put yourself back in the dating world, I suggest you check it out.
Also, I have been having trouble downloading any dating app (or app in general) since Apple is mad at me for failing to trade in my prehistoric iPhone (it's a 5) for a newer model. This is basically what the world looked like when I last purchased a smartphone and #sorrynotsorry: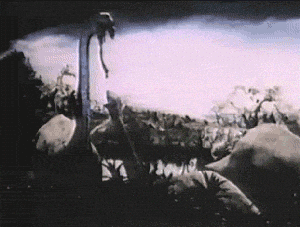 Most Compatible Feature: The Bad
There is a caveat here, and it isn't aimed at the Hinge Most Compatible feature so much as a part of Hinge's rebranding efforts.
Back when Hinge first came onto the scene, it was completely free. Many dating apps have included extras and features you need to pay for (i.e., Super Liking on Tinder, Bumble's SuperSwipe, and the beans you can collect on Coffee Meets Bagel). But now the app has migrated to a paid membership plan that costs $7 per month. People can initially use Hinge for free (and some select members who have been with the service since its inception have been given access to a free premium membership), but they won't be getting as much out of the app if they don't pay, and ultimately their free trial will expire.
The free trial of Hinge includes:
Being able to filter matches based on gender, ethnicity, location, age, distance, height and religion

10 likes per day

Community of potential matches follows the same curation system of the Preferred membership plan
Conversely, the Preferred Membership plan (which you will inevitably be asked to join) includes:
Additional filters to help you find potential matches who share your ideals when it comes to things like wanting or having children, smoking, alcohol use, drug use, and political views

Unlimited likes

Access to Hinge's team of experts
While $7 is not a lot to spend, and Hinge certainly has a lot to offer, I'd be wary of signing up for anything paid if you're just getting your feet wet in the online dating scene — that's just my honest opinion.
There are several strategies you can use on free dating apps that are likely to help you find some great matches and meet a potential partner, including:
Selecting your

absolute best photos

and posting in a strategic way

Using humor and shared interests to craft a

great first message

Signing up for more than one free app and trying each out to see how successful you are before paying any type of membership fee

Using online dating as

only one of many tools

when it comes to putting yourself out there in the dating world
As far as real-life examples go, I know someone who has been in a serious relationship for years with one of the first guys she met on Tinder. I also have a really close friend who, after a lot of trial-and-error with a variety of dating apps, met her now live-in boyfriend on Coffee Meets Bagel.
If you put yourself out there, use effective dating strategies, and craft a killer online dating profile, you're more likely to find success — and even a long-term girlfriend or boyfriend — when using different apps.