While you were reading up on the latest news regarding the data privacy scandals dogging Facebook CEO, Mark Zuckerberg, the social media behemoth has been busy creating a prototype for a new Facebook dating product/service.
Um, ok…
Honestly, the first thought I had when hearing the news about a Facebook dating service was, "Um, is that what you need to be focused on right now, Mark?"
BUT, I'm not here to judge anyone — I'm here to write about dating trends and offer what I hope are some helpful insights (as well as the occasional GIF). So without further adieu, let's take a look at all the info we have on the forthcoming dating service so far.
The New Facebook Dating Service Will Focus on Long-Term Relationships
Zuckerberg made a point to note that Facebook's dating service would be geared toward people looking for long-term relationships, not for a simple hookup or casual fling.
This is good news for lots of people who have become frustrated with apps like Tinder, which has garnered a reputation as being more of a "hookup app" in comparison to some of its competitors, including Hinge and Bumble.
You Can Keep Your Facebook Dating Account Separate From Your Personal Facebook Account
People who would rather not share details of their online dating life needn't worry about the new Facebook dating service spilling the tea.
During the F8 dating conference where plans for the dating service were announced, Facebook Chief Product Officer Chris Cox noted that a Facebook dating account could be kept separately from a regular profile. On your Facebook dating account, you will be able to look up events and meet-ups you're interested in like you may already do on your regular account. But when you indicate interest in an event, other potential matches will be notified, so you could theoretically connect via a shared interest.
We Don't Know if This Will Be a Free or Paid Service
Zuckerberg stated that there will be no paid ads popping up on the forthcoming dating service (yay!), but he has not ruled out whether or not people will be charged for the service.
Oh…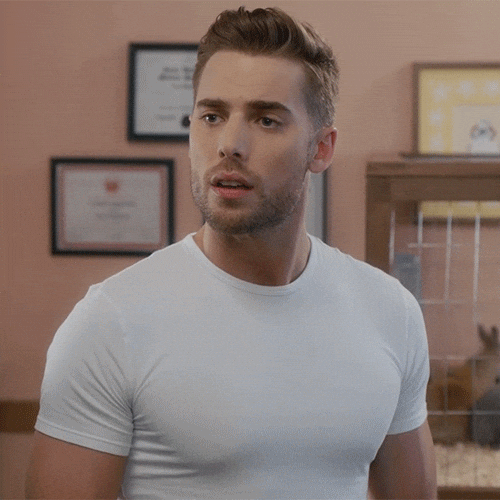 You Won't Be Able to Swipe
If you're a big fan of swiping left and right, you'll be disappointed to know that the dating prototype displayed during the F8 conference did not show any type of swiping option.
However, there apparently was options to show interest by hitting one of two buttons: "pass" or "interested."
I guess that's pretty much the same thing, right? Although I do enjoy a good swipe every now and then. I'm not exactly sure why.
Maybe I was a windshield wiper in a past life?
Moving on…
Match Isn't Worried About the Competition
An article by Sara Salinas of CNBC shared the following quote from Match CEO Mandy Ginsberg regarding the new Facebook Dating service:
"The vast majority of singles would not want to use Facebook for dating primarily due to concerns with data and personal privacy…But, more importantly, they don't want to be contacted by strangers on a social network meant for connections with friends and family."
My Verdict
Being that we are waiting on many more details regarding the Facebook dating service, it's hard for me to give a definitive verdict on where I stand with this new addition to the online dating world.
One thing that would definitely make me shy away from using the dating service is the fact that I may have to pay to use it. Even with sites like Match or other niche sites like Green Singles, you usually get a free option to at least browse potential matches and get a feel for the site before committing.
Plus, with so many free apps available, I tend to veer away from paid dating sites altogether.
Finally, I respectfully disagree with Ginsberg's sentiments about not wanting to be connected with potential matches on a site like Facebook, which is primarily meant for friends and family. If anything, using Facebook as a dating platform may yield more matches that are friends of friends — and that can be one of the best ways to connect with someone. And I really like that you could potentially connect with someone by seeing that you both have shared interests in certain events.
Would I use the new Facebook dating service? I'd honestly need to learn more about it, but for now, I'll give it a solid MAYBE.