Back in May, it was announced at an F8 summit that a Facebook dating service was in the works. We didn't have too much information about the new service then, other than the fact that Facebook Dating would focus on long-term relationships as opposed to hookups.
Fast-forward to today and Facebook dating has launched in Colombia for its first round of testing. So what's the scoop on Facebook dating? Judging from reports on Wired and TechCrunch, the social media platform's spin on dating might just take the online dating world by storm.
Here's what we know so far.
It's Free
Thank God! The moment I read that there were questions over a possible fee for this service, my reaction was basically: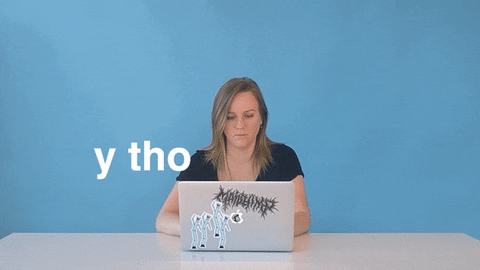 I don't pay anything for my regular Facebook account so why would I start making it rain for Mark Zuckerberg now just because he's gonna help me find some extra dudes to date. I don't pay for my Bumble, Hinge, Tinder or Coffee Meets Bagel, so don't bank on my paying for this.
Your Facebook Dating Profile is Separate
Your Facebook dating profile is kept separate from your regular profile. Thus, you don't have to worry about friends, family members, or your teacher from ninth grade being all up in your business when it comes to your online dating life.
The only information transferred from your regular profile to your Facebook dating profile includes:
You need to fill out all your information regarding location, gender, and sexual orientation. You can also include your height, religion, career information, education and whether or not you want children.
Nine Photos
Most dating sites and apps have a cap on photos where you can only include five or six pics. Generously, Facebook dating allows you to include up to nine photos.
Icebreaker Questions
Taking a page from Coffee Meets Bagel's book, Facebook dating offers up to 20 icebreaker questions to help you appeal to other singles and connect through shared interests.
And speaking of shared interests…
Meet Through Events and Groups
One of the ways that Facebook helps you find great matches is by allowing people to unlock different events you've gone to, groups you're a part of and your listed interests. I really like that this is part of the algorithm because connecting with shared interests is really important when it comes to dating.
I've been on many a date where five minutes in, we both realized we had absolutely nothing in common. Cut to an hour later and I'm dashing to my Uber with the alacrity of Cinderella hopping into her carriage when she's got three minutes before it turns into a pumpkin.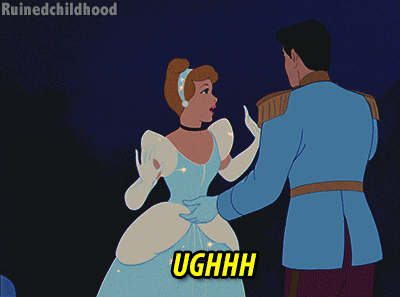 Opt-In
Not everyone who is single wants to date, let alone be in a serious relationship, which is the overarching intention of Facebook dating — to connect singles with other people in hopes of finding a compatible, long-term partner.
But you don't have to do Facebook dating simply because you have an existing Facebook account and are single. You can opt-in if you're interested.
No Right Swiping
Rather than swipe right or left, users can match with other singles by commenting on their photos and asking questions. You can also hit "not interested" while sorting through potential matches.
Any messages that singles send will live in their inbox and they will have the choice whether or not to respond. Thus, you don't have to wait to match with somebody before initiating communication.
Facebook Dating: Should You Use It?
It's free and has a lot of cool features that make it stand out from other dating apps and sites. I say that YES, you should at least give Facebook Dating a try and see if it leads to some additional success in the dating world.
Images: Giphy (2)